Webcam Charco del Palo Lanzarote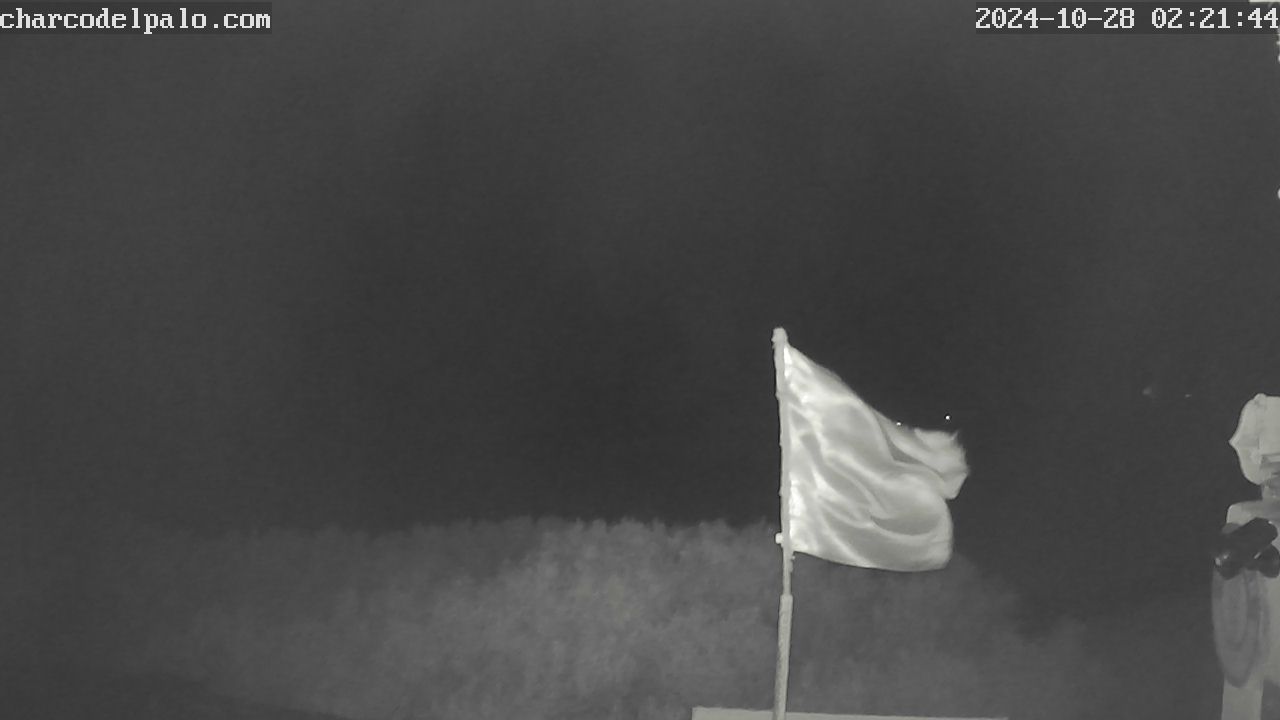 Like this the stars should stand tonight, seen from the terrace of Casa Finisterre if the sky would be clear and my calculations were correct...
This image is recalculated every 12 minutes to display the stars in real time.
Our camera image otherwise would almost be black during the night, so this is probably an enrichment for our webcam.
More information regarding the climate on Lanzarote
Source of meteorological data: www.allmetsat.com, interpreted by PHPmyEasyWeather.


Lanzarote Arrecife
Actual weather from this month's 25th, 10:00 PM GMT:
Wind direction changing force 1 beaufort (2 knots), Temperature: 15°C, Dewpoint: 7°C, Humidity: 59 %, Air pressure: 1019 hPa, Visibility: more than 10 km, few clouds,
Sea temp. (Playa la Garita beach): 19ºC
---


Lanzarote Arrecife
Forecast:
Winds from N (350 Grad) force 2 beaufort (5 knots), Visibility: more than 10 km, partly cloudy,

---

Sunrise: 6:51 h
Sunset: 19:09 h
local time (GMT)

Moon phase: Waning Moon, next Full Moon: 11.04.2017 at approx. 8 AM